Trade Docs | Export Docs | Refinery Confirmations | Port Docs | Tank Storage Docs | Licenses
Oil Trade Documents Verification
How to Verify Offers and Documents for Jet Fuel, JP54, D2, D6, Diesel, Gasoil, Fuel Oil, Mazut, Bunker Fuel, and All other Oil Refined Products?
"DG Verify" Provides Verifications for All Oil Trade Documents for the above products and Companies issuing them, including Documents from Russia, US, Europe and Asia. 
│ Fast │ Reliable │ Impartial │ Professional │
What Documents Do We Verify?
Licenses Verification
License to export, Approval to Export, Corporate Registrations from Different Countries,
Certificates
Certificate of authenticity, Certificate of quality & quantity, Certificate of origin, Tanker Ullage receipts, Certificates of Registration, SGS & Seybolt Documents.
Corporate Papers
Letters of Intent (LOI), ICPO, Ready to Buy, Mandate Letters & so on. Business and corporate registrations & company standings.
Port Documents
Tanks Storage Receipts, Inspections at discharge/loading port, DTA Dip test authorizations in Port or on Board, ATB- Authority to Board, B/L & Cargo Manifest, Customs Clearance Paperwork
Vessel Documents
Vessel details, IMO Q88, CPA- Charter Party agreement, B/L & Cargo Manifest, Certificate of origin Tanker Ullage receipt, Master's receipt for sample, Master receipt for documents
Offers from Majors
Offers from Rosneft, Gasprom, LukOil, Nasneft, BP, Eni, Taif and others.
"DG Verify" provides authentication & verification services for All Documents & Offers for Oil Refined products, such as Jet Fuel, JP54, D2, D6, Diesel, Gasoil, Fuel Oil, Mazut, Bunker Fuel. We also authenticate & verify all companies issuing those offers, including documents & corporations from Russia, the United States, Europe, and Asia. We perform extensive verifications directly with the named Sources for the Documents from the Refineries, Port Storage Facilities, Testing Labs like SGS & Saybolt, Most Majors, & Trade Suppliers.
Verify Documents – Free Now
Securely Submit your Documents for Verification online.
100% Personal Verification.  All our Verifications are done by people. We love Computers and Ai, but Verification requires a human touch. Experienced personnel will work on each and every Document for Compliance Verification. We will get in touch with the Majors, Refineries, Storage and Port Facilities, Suppliers to confirm and complete the Verification Process.
All Serious Companies & Majors will Verify every and each document they receive.  "Fakes" cost too much, especially for small and medium-sized businesses. Fraudulent Documents will bring you loss.  Be Safe, Do what All the Big Corporations are doing – VERIFY! Using our service – is the same, as  having your own DD and Compliance Department.
87.5% of all Verifications have uncovered that Documents submitted were Fakes.  Wow!! Yes!! Most of the paperwork circulating on the market today is Fraudulent.  Why find out the hard way and lose money?  Our Service is the easiest way to Verify All Trade Documents you have in your possession.
Be Safe!  Be a Winner!  Verify!
Over 82% of All our Verificationsare getting done within 48 hours. We take pride in our ability to Verify the majority of the paperwork within the first 2 Business days. The rest of the time the process is being completed within a few more days. Why is this so important? Well, getting things done in time is the difference that makes you, or breaks you. Everyone knows – time is money! 
You also get full free access to "live" prices for Crude Oil, Diesel Gasoil, Jet Fuel, Fuel Oil & more from NYMEX, ICE, CME  exchanges,  the same as used by Platt's in their methodology quotes.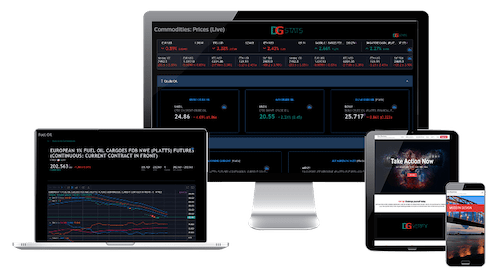 Here is a preview of the "live prices"
Testimonials from our Clients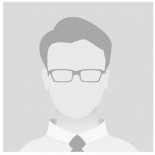 "Wow... This is AMAZING. We definitely recommend!
.........
Thanks so much for your specially dedicated exceptional service! "
Isaac C. (UK)
Managing Partner at Sycs***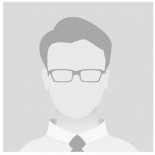 "Incredible - Five Stars Service"
"Where were you before? I wish we would've known about "DG Verifications" sooner. Total Game changer."
"Free prices for Jet, Diesel, and other Commodities - is a great tool. Thanks"
Mathew P. (India & USA)
CEO IGD & Trinity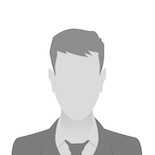 "Two Words - Thank you!
We started using DG Verify Service 2 months ago. Before that, for almost 3 years, we worked on number of transactions, and none of them came to closing. In the last 2 month we have been able to filter the non-real companies and fake documents, and finally found the company that we had closed our first transaction with.  All because of the Verifications provided by DG. I recommend this service.  Thank you DG."
Ashton H. (USA)
Compliance Manager at *** Sourcing llc.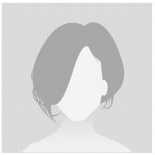 "Good Quality Service."
"Compliance Department Must Have "
Law office of I*** N*** ESQ
General Counsel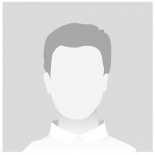 "Thank you very much. I am absolutely happy with your service. ​ Given the many things you have to look into, the report you have given to me about the documents is very timely."
Mikias A. (Netherlands)
G*** B.V.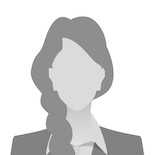 "Normally I do not write reviews, but felt I have to. From the first Document I Verified, I knew that I have found the missing link to check through all the Fakes and scams. Spending months, after months, on "empty" deals, now I only work on the right ones. I appreciate the service and attention I receive. Thank you "
Kathy B. (Italy)
Director EuroMaz llc.