Full Access Starter
🎈 Most Popular
Full Access
Verification - 2 Documents/week
Full Verification Result Reports
DG-Stats Included
Commodities Price Assessments
Hassle Free Cancelation
€19.99 /weekly After Trial
Perfect "Test Drive" Plan
Full Access
Verify up to 5 Trade Docs Weekly
"Quick" Results or Full Reports
DG-Stats Included
Commodities Price Assessments
Hassle Free Cancelation
Great for Brokerage Firm
Full Access
Verify up to 10 Trade Docs Weekly
"Quick" Results or Full Reports
DG-Stats Included
Commodities Price Assessments
Hassle Free Cancelation
Great for Established Brokerage Firm
Enterprise
☎️ Dedicated Live Rep
Verification - Unlimited Documents
☎️ Dedicated Live Representative
Quick Results + Full Reports
Comprehensive Full Reports
Market Analysis Updates
Commodities Price Assessments
DG-Stats Plus Included
€99.00 / weekly After Trial
All plans include Free Cancellations, no questions asked.
Are you Looking for Commodity Prices Only Plan? 
Commodity Prices
DG Stats Only
Real Time Price Quotes
Market Analysis Updates
This Plan provides Full access to Commodity Prices, Stats, and info.
DG-Stats Pricing quotes include Jet Fuel, Fuel Oil, D6, MDO, Diesel Gasoil, Naphtha, Crude Oil & Gasoline from NYMEX, ICE, CME Exchanges, the same used by Platt's, as part of their methodology quotes.
This plan does not include the Documents Verification feature. To get access to the Verifications, please use one of the plans above.
Commodity Prices Plan is Free with all subscriptions
DG-Stats Pricing quotes include: Crude Oil, Diesel Gasoil, Jet Fuel, Fuel Oil & more, from NYMEX, ICE, CME  Exchanges,  the same used by Platt's, as part of their methodology quotes.
The actual Screenshots of the DG-Stats
Some of the Commodities we provide Prices for:
See What Our Clients Have to Say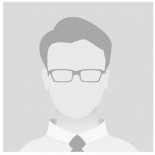 "Wow... This is AMAZING. We definitely recommend!
.........
Thanks so much for your specially dedicated exceptional service! "
Isaac C. (UK)
Managing Partner at Sycs***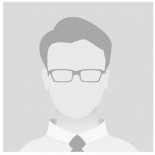 "Incredible - Five Stars Service"
"Where were you before? I wish we would've known about "DG Verifications" sooner. Total Game changer."
"Free prices for Jet, Diesel, and other Commodities - is a great tool. Thanks"
Mathew P. (USA & India)
CEO IGD & Trinity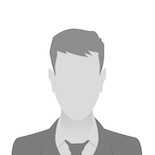 "Two Words - Thank you!
We started using DG Verify Service 2 months ago. Before that, for almost 3 years, we worked on number of transactions, and none of them came to closing. In the last 2 month we have been able to filter the non-real companies and fake documents, and finally found the company that we had closed our first transaction with.  All because of the Verifications provided by DG. I recommend this service.  Thank you DG."
Ashton H. (USA)
Compliance Manager at *** Sourcing llc.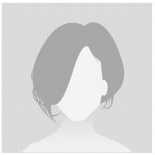 "Compliance Department Must Have "
"Good Quality Service."
Law office of I*** N*** ESQ
General Counsel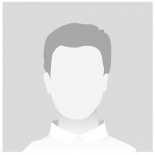 "Thank you very much. I am absolutely happy with your service. ​ Given the many things you have to look in to, the report you have given to me about the documents is very timely."
Mikias A. (Netherlands)
G*** B.V.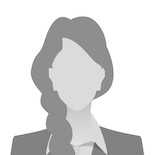 "Normally I do not write reviews, but felt I have to. From the first Document I Verified, I knew that, I have found the missing link to check through all the Fakes and scams. Spending months, after months, on "empty" deals, now I only work on the right ones. I appreciate the service and attention I receive. Thank you "
Kathy B. (Italy)
Director EuroMaz llc.
Put the Power into your own Hands - Verify Trade Documents