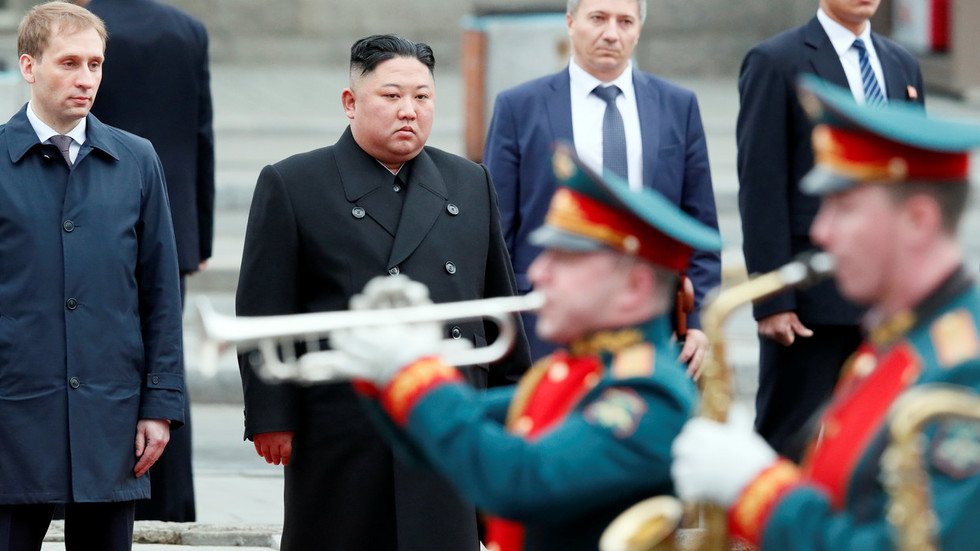 Kim in Russia for 1st summit with Putin – 18 yrs after his father
4 weeks ago DieselGasoil Comments Off

on Kim in Russia for 1st summit with Putin – 18 yrs after his father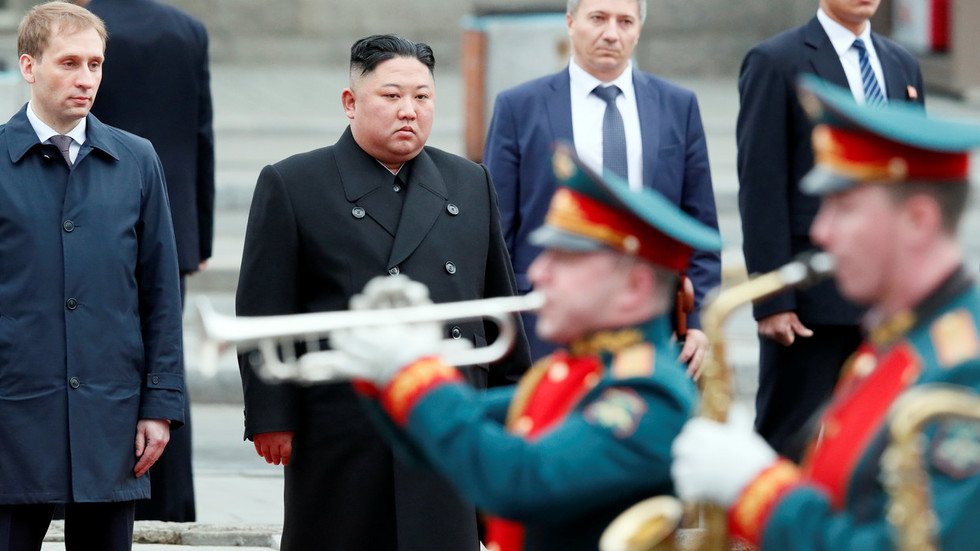 Much like his father 18 years ago, Kim Jong-un arrived in Russia by armored train on Wednesday to much fanfare — but while the trip has echoes of history, the circumstances are much different.
The late Kim Jong-il's trip to Moscow in 2001 came at a time when North Korea's missile program had just begun to pick up pace. Fast-forward to 2019, and the country's rapidly advancing nuclear program has led to historic talks with the United States — and Russia is now looking to play mediator.
Kim arrived in Vladivostok on Wednesday and is expected to meet President Vladimir Putin at the Far Eastern Federal University (FEFU) on Russky Island, where North Korean flags are adorning lampposts and a large motorcade of black limousines and buses were spotted arriving on Tuesday.



Also on rt.com
IMAGES of Kim's arrival in Vladivostok, Russia for FIRST EVER summit with Putin




Speaking to media after the 675 kilometer journey, Kim said he came to Russia with "warm feelings" from the people of NK and that he hopes that talks with Putin will help "resolve the situation" on the Korean Peninsula.
Russia is likely to try and break the deadlock after denuclearization talks between Washington and Pyongyang stalled in Hanoi in February. Students at FEFU, on the other hand, are just wishing that the talks would result in the cancellation of lessons.
Russky Island seems to be ready to host Kim Jong Un.
Students are disappointed that the lessons weren't cancelled because of such an event 😁 pic.twitter.com/pU3SWY0LUi

— Yaroslav Shevchenko (@y_shevchenko27) April 23, 2019
The trip is the younger Kim's first visit to Russia, but he is following in the footsteps of his father and grandfather who both made their own historic visits to Russia. Kim Jong-il's 2001 journey took nine days, traveling the vast Trans-Siberian rail network and wreaking havoc on regular Russians' travel plans. The trip followed a visit by Putin to Pyongyang a year earlier. The elder Kim was no stranger to Russia, however, having been born in the Soviet Union and raised there for part of his early life.
Kim's father made only one significant stop on that 2001 journey, touring a tank factory and a meat factory in the Siberian city of Omsk before continuing on his way.
On a later train journey to Moscow in 2011, the elder Kim made a brief stop at Lake Baikal, recalling his own father Kim Il-sung's visit to the picturesque lake in 1961.
Kim Jong-un did not have as long a journey to make, but preparations and security measures were no less intense. A senior NK government official reportedly visited the city's railway terminal to assess its safety on April 18.
Officials are said to be happy with the Russky Island location for the talks, given its more isolated location away from the mainland. Russian news agency Interfax reported that the waters around the island will be closed to boats between April 24-26.
There is no publicly available itinerary for Kim's trip, but reports in Russian media suggest he will have the opportunity to see a performance of the Swan Lake ballet and perhaps visit some of the same sites his father saw during a 2002 visit to the city. He might also visit a chocolate factory and the Russian Pacific Navy Military History Museum, reports said.
Journalists have also been speculating about where Kim will stay during his trip.
BBC Moscow correspondent Sarah Rainsford posted pictures of the shoddy-looking building where his father stayed during the 2002 visit, suggesting that was perhaps an unlikely option this time. A North Korean delegation checked into a hotel at FEFU on Tuesday, where tight security measures are in place.
17 years ago, Kim Jong-il stayed here. No (confirmed) word yet where his son will stay in Vladivostok – but I'm betting it won't be this place, with its memorial plaque. pic.twitter.com/6OyQAJSGQG

— Sarah Rainsford (@sarahrainsford) April 23, 2019
The summit will undoubtedly cause an international media frenzy, with journalists in the United States likely to scoff at the idea of Russia as a mediator in stalled nuclear talks.
Following Trump's summit with Kim in Singapore last summer, some US media speculated that Putin had been pulling the strings and was the real 'winner' of the meeting. MSNBC's Rachel Maddow even used the fact that Russia and North Korea share a small border as some kind of proof that the whole affair had been coordinated by Moscow to do damage to US national security.
So after dramatically revealing to her audience that North Korea has a border with Russia — gasp — Maddow tonight went on an extended dot-connecting monologue where she darkly intimates that maybe somehow the real beneficiary of the Trump/Kim summit was… PUTIN. Beyond parody pic.twitter.com/a9bEwWn6l1

— Michael Tracey (@mtracey) June 13, 2018
On the contrary, some geopolitical analysts say that the goodwill Russia enjoys in Pyongyang, gives Moscow an edge when discussing the denuclearization of the peninsula.
Like this story? Share it with a friend!