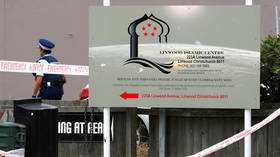 4 days ago DieselGasoil Comments Off

on Mistake sees Christchurch suspect charged with murder of woman who turned out to be alive
The list of victims of the Christchurch massacre has become shorter, after it was found that one of the women on it is alive. The error will have no impact on the court process, police stressed. The woman, whose identity was not disclosed, is merely described as "connected" to the Friday attack on the mosques.
Read More