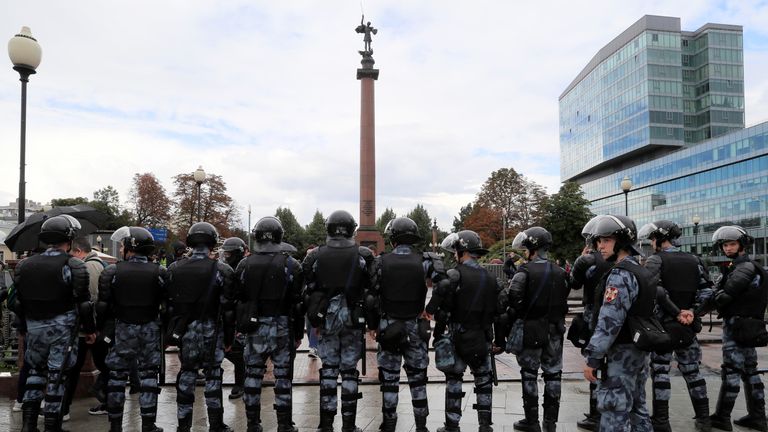 Opposition activist dragged from taxi as Russian police detain 311 protesters
2 weeks ago DieselGasoil Comments Off

on Opposition activist dragged from taxi as Russian police detain 311 protesters
Russian police have detained prominent opposition activist Lyubov Sobol ahead of a protest in Moscow to demand free elections.
Thousands are expected to rally today despite a police crackdown and ban on the event.
Ms Sobol, who is on hunger strike, had called on people to attend the demonstration.
She was detained in a taxi as she tried to make her way to the protest and driven off in a police van.
Despite repeated warnings that police would take active measures against demonstrations on Saturday, protesters planned to hold a peaceful walk along the Boulevard Ring that circles central Moscow and is a popular area for strollers.
Riot police were out in full force in the area Saturday and at least 381 people have been taken into custody so far, according to monitoring group OVD-info.
Meanwhile, Interfax news agency, quoting Moscow police, reported a much lower number, saying that 30 people have been detained.
Russian TV channel Doghd said that many of those detained were not provoking police, holding banners or chanting.
Last Saturday, nearly 1,400 protesters were detained in Moscow during a similar protest in one of the biggest crackdowns in recent years.
Thousands of people took to the streets, accusing the government of deliberately not registering opposition and independent candidates in the local Moscow election.
As the crowds chanted "Russia without Putin", police clad in riot gear beat back protesters with batons and roughly detained people.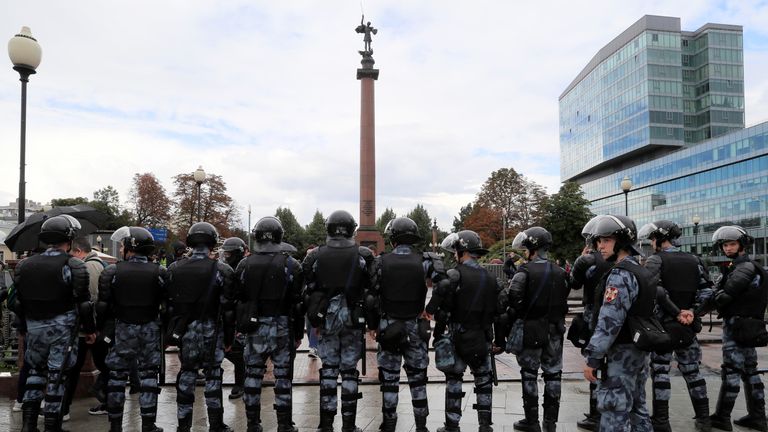 Russian opposition leader Alexei Navalny, a fervent critic of President Vladimir Putin and ruling United Russia party, was jailed for 30 days after calling for unauthorised demonstrations in Moscow last week.
His supporters have since alleged he may have been poisoned while in custody after suffering an acute allergic reaction.
More follows