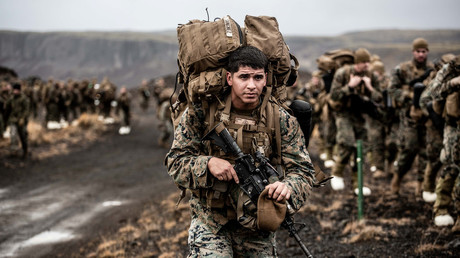 Oil tanker & Norwegian Navy frigate 'collide' off country's coast, 7 reported injured
1 month ago DieselGasoil Comments Off

on Oil tanker & Norwegian Navy frigate 'collide' off country's coast, 7 reported injured
A rescue operation is underway after a Norwegian Navy frigate reportedly lost control and collided with an oil tanker off Norway's coast. Seven people were injured, local media says.
The vessels involved in the accident on Thursday morning were reportedly carrying around 160 people – 137 aboard the navy ship and 23 on the tanker. Those injured were among the oil tanker's crew, local newspaper VG reported.
The frigate is believed to be the KNM Helge Ingstad, which took part in NATO's massive Trident Juncture 2018 wargames. The collision occurred as the warship was heading back to its base, VG says, citing military spokesperson Vegard Finberg.
The Navy quickly evacuated all the crew except for 10 essential staff members to prevent a possible fuel leak.
There were no reports of damage or leaks from the oil tanker, identified as Sola TS. The collision is believed to have happened when the vessel was leaving Sture Terminal, 50 kilometers northwest of Bergen, carrying 625,000 liters of crude oil.
Think your friends would be interested? Share this story!